PRESS RELEASE –  February 22, 2019
MFEFS Productions, the parent company of "Food Nation Radio Network with Elizabeth Dougherty" announces that the show will be back on terrestrial radio beginning Saturday, March 23, 2019.
Bud 94.1 FM, a service of JVC Media of Florida LLC, will air the program LIVE from its studios beginning Saturday, March 23, 2019 at 9:00am (ET).
The program will be heard on multiple platforms;  in Seminole County and North Orlando on Bud 94.1, throughout central Florida on 103.1 HD2, on the station's stream at www.bud941.com, on the Bud 94.1 Mobile App and streaming live on the Bud 94.1 Channel on iHeart Radio.
Food Nation Radio can also heard on the show's website at FoodNationRadio.com and on Live365.com.  Podcasts of the program are available on the show's website, iTunes, iHeart Radio, Google Play and on Stitcher.
About Food Nation Radio:  The show was created in June 2010 and is hosted by Elizabeth Dougherty, a writer, trained chef, and now an award-winning talk show host.  Each week Food Nation Radio listeners get the very latest food news and information about the foods they eat and take home to their families.  Food Nation Radio features interviews with award-winning chefs, restaurant owners, researchers and food safety experts in a LIVE, fast-paced, nationwide call-in show.  Listeners are shown how easy it is to cook fresh, organic, healthy foods.  The show includes tips and secrets about dining out and in a twist, listeners hear what servers have to say about customers.  Food Nation Radio was on the forefront of presenting expert guests with vital information about GMOs, at a time when no one was talking about or even knew about the subject.   Valentines Day 2013 brought wedding bells as she married longtime radio producer Michael Serio, co-host and executive producer of her show. The fun, playful and often unpredictable banter of a married couple comes through loud and clear on Food Nation Radio!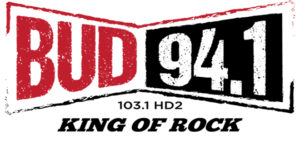 About Bud 94.1 Seminole County's KING OF ROCK:
The KING of ROCK is uniquely positioned as a Classic Rock station that plays only the Best Rock artists from the 70's to early 90's (Led Zeppelin, Rush, Yes, Guns n Roses, Van Halen, AC/DC, Metallica, Foo Fighters, Pear Jam, Nirvana) just to name a few. Bud 94.1 has been on the air since July 2017. Formatted for Rock n Roll enthusiasts Bud 94.1 primarily serves Seminole County and North Orange (Altamonte Springs, Casselberry, Fern Park, Lake Mary, Longwood, Maitland, Oviedo, Sanford, Winter Park and Winter Springs). The Listenership is 60%/40% Male/Female & 78% of the audience is made up of 25-54 year olds.
For More Information Contact:
Michael Serio
Executive Producer / Co-Host
Food Nation Radio
(407) 818-0011  |  Michael.FoodNationRadio@gmail.com